CAREWAY is an airway clearance oscillator which was developed and commercialized with a patented technology by Korust Co., Ltd. CAREWAY obtained a CE certification and a patent. Its effectiveness and efficiency are well recognized worldwide where it is currently being sold. CAREWAY uses high frequency air vibrating waves generated from a sealed air cylinder with high-speed, high-capacity air filled into, which is specially built into the device. When the cylinder is repeatedly compressed and released at high speed, the high frequency air vibration waves are generated. When the air vibration wave is supplied to a specially manufactured air vest, the chest wall is subjected to rapid and repeated compression and relief. This force acts equally on the lungs through the chest wall, causing the lung tissue to vibrate, and the viscoelasticity and smoothness of the lung secretions (sputum) located deep in the capillaries or bronchioles are physically reduced, resulting in a respiratory mucus shear effect. In particular, the shear effect of secretions from the lining of the lungs caused by high-frequency repetitive vibrations occurs more frequently than coughing, which is more effective for the discharge of pulmonary secretions. Through this process, the separated lung secretions are pushed up to the upper airway. The compressed force of the vest causes a "Staccato cough" (short and sharp cough) in the patient, which makes the patient spit out the pushed up lung secretions on their own or with suction.
Applied patented technology

Acquisition of a patent for a high frequency air-pulse generating device, which is the core technology of the high frequency chest wall oscillator, enables the efficient generation of high frequency air pulses according to the condition and needs of the patients.

The most effective chest physical therapy (CPT)

CAREWAY is a medical device used for high frequency chest wall oscillation therapy, one of the airway clearance treatments, which does not require special skills or breathing methods. The treatment stress is significantly low because there is no need for changing in the patient's position. Also, the discharge of lung secretions is greater than that of other treatments.

Various indications

CAREWAY can be used without restrictions on the patient's condition and can be applied from adults to children who are more difficult to treat. It can be also used to improve breathing in patients with reduced lung function. Its indications are gradually expanding through domestic and international research.

Economical

CAREWAY reduces costs in drug treatment for relief of inflammation in the bronchi and treatment time for sputum (pulmonary secretion) discharge. (According to statistics, the treatment time is reduced for critically ill patients who require nursing assistants).

Safety and Convenience

CAREWAY makes continuous and independent treatments with no treatment stress, which makes the high patient satisfaction and compliance. It can be used on an outpatient basis and can be treated during daily life and activities rather than inpatient treatment. CAREWAY has relatively few side effects from treatment, and there is no age limit for use, which makes a wide range of treatment possible.
When it is necessary to promote the excretion of sputum (pulmonary secretions) to prevent worsening of symptoms.

CAREWAY, the high frequency chest wall oscillator, helps to excrete the mucus deposits (sputum, lung secretions) in the lungs by transmitting vibrations to the chest wall of the patient.

When it is difficult to cough voluntarily.

When lung secretions cannot be removed naturally (due to a spinal injury after chest surgery, multiple sclerosis, critically ill patients, and scoliosis)

Helps people who have difficulty in excreting sputum (pulmonary secretions) due to chronic lung disease

If spontaneous breathing is difficult due to other neuromuscular diseases

A high-frequency chest wall oscillator is a treatment for airway clearance related to respiratory diseases. It induces the discharge of sputum in patients who have difficulty breathing spontaneously due to neuromuscular disease by facilitating the discharge of pulmonary secretions using a high-frequency chest wall oscillator.

Muscular Dystrophy (MD)

Spinal Muscular Atrophy (SMA)

Amyotrophic Lateral Sclerosis (ALS)


rated voltage
AC 100-240~, 50/60HZ
rated capacity
500VA
Protection against electric shock
Class 1, BF
Applied area

Item name : airway clearance oscillator

Model name : CAREWAY

vibration frequency
5~25 HZ
vibration input
10 Step
operating time
1~99 min
| | |
| --- | --- |
| Battery life | up to 120 mins |
| Capacity | 18,000mAh (24V) |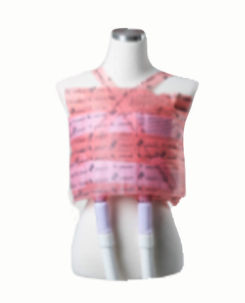 Disposable Vest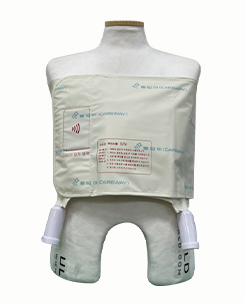 Lifespan Vest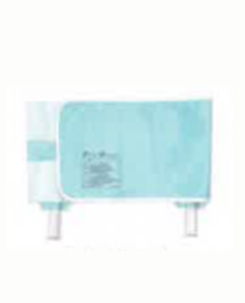 Universal Vest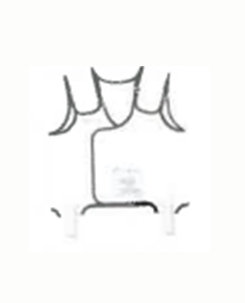 Multi Vest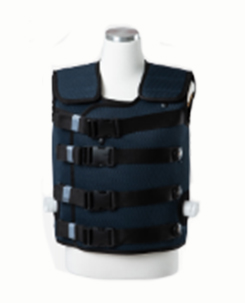 Full Vest
caution

Caution
Stop using it immediately
If there is an injury to the head or neck that has not yet been identified.
In case of severe bleeding due to unstable hemodynamics.
Use with caution
For children under 2 years of age
In the case of women, if they wear special top underwear or have undergone breast augmentation
If you have shortness of breath during treatment
When the intracranial pressure is greater than 20 mmHg
If you have bronchospasm
If there is pulmonary edema due to congestive heart edema
If you have pleural effusion or pus pectoris
If you have pulmonary embolism
If you have a rib fracture
If high blood pressure cannot be controlled
If your stomach swells
If you have recently had esophageal surgery
If you have hemoptysis
If you have osteomyelitis and osteoporosis of the ribs
If you have clotting disorders
If you complain of chest wall pain
If you have a bronchial pleural fistula
If you have recently had spinal surgery or have had a spinal injury
If you have recently had a skin transplant on your chest
If you have subcutaneous emphysema
If pulmonary tuberculosis is suspected
If you have a pulmonary contusion
If you have recently used a jugular vein pacemaker or a subcutaneous puncture controller
If breathing is at risk due to tube feeding.